A Beautiful Journey of Memories Through The Pages
I want to start off by saying Happy Anniversary to Coffee Time Romance. Wow 8 years already. Time just ran away so fast.
For those of you who don't know my, my name is Savannah Chase and I write erotic romance. *Waves hello*
I want to thank CTR for letting be a guest on their blog today. It is so wonderful to be here.
When Coffee Time Romance opened their doors I was still a lurking writer. Nobody knew my name or even that I existed. I was learning about myself and the path I've taken in my life, which was to write. I'd never told anyone about my writing or how much I loved to express myself in the form of words and stories. It was my very own secret. I had no idea about publishing, or anything that existed in this bold new world. Honestly, I had no idea I could publish a book. I never gave it any thought about writing a book to have out there for the world to read. All I knew is that I wanted to write, to create and to weave stories about the things that inspired me and fed my crazy imagination. It was my way to flourish.
I took the plunge in 2007 and stepped out into the open. I discovered a whole world on the internet where I learned about publishing, learning the craft, sharing your work with others. My big leap out there was in the form of short stories that I'd written for a site that is no longer around. The site was called The Pink Chair Diaries. I will admit it was scary. I was terrified of showing myself and everyone something that I've written. To top it all off it was something in the form of erotic romance. People knew me as the shy quiet type who was far from writing stuff like erotic romance. They always say you should watch out for the quiet ones. That is so right. I was one of them and look at me now.
After that big step I continued to learn and grow and took another big leap and submitted something to a huge New York publisher. I laugh at it now because at that time I thought it was the single most brilliant thing I'd ever created. Oh boy. I was so very wrong. I cringe when I think back about sending the book out there, but it did teach me rejection and it pushed me to continue to learn and improve my craft. I wrote and studied. I took my writing to a whole new level.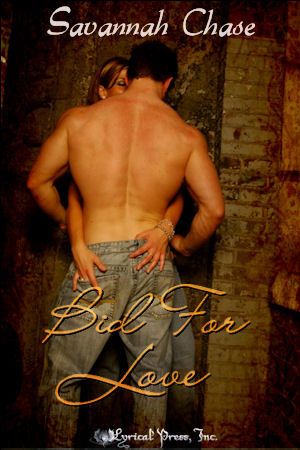 When I resubmitted something again for publishing it was the book was Bid for Love. The publisher had accepted the work along with two other books. It was the happiest day of my life. I'd finally done it. I would be getting published. But that did not last long. Before things could really take off for me I was hit with a devastating blow. A blow that I never expected, especially so early in my career. My publisher was closing its doors. My book would be no more and the other two would not even see the light of day. We had managed to get as far as cover art. That was truly hard and something I survived. I didn't give up. I think the whole experience made me stronger and kicked my butt into working even harder than before. As for my book, Bid for Love found a new home, Lyrical Press where it has been published since 2008. Special Delivery– one of the other books- also found a home with Ravenous Romance where it was published in the Men In Shorts: An Erotic Anthology. As for the third book, I decided to give it a overhaul and change the story in a whole new direction. Hopefully I will release it soon.
Now it's 2012 and to this date I've published ten plus books with multiple houses. Some are stand alone stories, and others are anthologies that I've been fortunate to be a part of. I still get nervous when I write a new book and send it out to my publisher or a new house. You never get use to rejection and there are always nerves. The anticipation and waiting for a reply is like a rollercoaster ride. You spend so much time creating and bringing a story to life that you might think is wonderful but someone might not agree.
I've learned a lot from the time I first stepped out till now. I've also taken many chances and steps in my writing career. Recently I've decided to dive into Indie/Self publishing world as well. My first try at putting something out on my own is a free short story called Lovers Moan.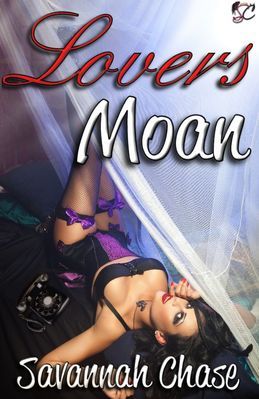 I still continue to learn and grow even with the bumps that come and go. This industry continues to advance at such a quick pace. You need to keep up and evolve not only as an author but as a person. When I look back at all of my books I can see where I was in my career at the time. Each book is like a memory, a photo album of the person I've come to be.
I've also been so fortunate and blessed to meet so many amazing authors and all in all book lovers. Coffee Time Romance has been an amazing part of my author journey. I look forward to the future and what it holds for me, and I hope that CTR will continue to be in my author career.
If you would love to find out more about my or my work you can visit me at
Official Site http://savannahchase.com/
Official Blog http://savannahchase.com/blog/
Twitter https://twitter.com/#!/savannahchase
Facebook https://www.facebook.com/savannahchase
Facebook Fan Page https://www.facebook.com/SavannahChaseFanPage
I will be giving away an ebook copy of Unwrap Me to one lucky winner…
Good luck
Stay naughty,
Savannah
About the Author
Posts in the Past
Savannah writes erotica, and she writes romance. Whether you want sweaty sex or sweet romance, She's written just the thing for you.
Savannah Chase started putting pen to paper as a young schoolgirl. Music inspired her to write lyrics, which eventually turned into stories. Her stories have gotten better, longer and so much more erotic as the years passed. She's a hopeless romantic who believes that everyone has a soul mate. Savannah is a member of the Romance Writers of America, Toronto Romance Writers, and Erotic Authors Association. She's currently published with multiple houses, and has won numerous awards for her books. Her current residence is in Canada