Whether they're filled with angst or humor or a whole heap of sexual tension, on-screen couples have a way of captivating us with their too-hot-to-handle chemistry. Today I count down TV's top 13 interracial couples from current shows—and shows no longer with us…
13. Gwen and Arthur in SyFy's Merlin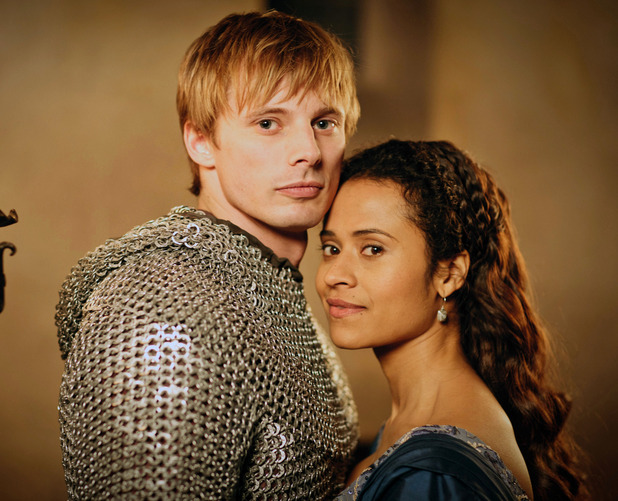 12. Joss and John in CBS's Person of Interest
11. Rose and Bernard in ABC's LOST (they were so adorable together)
10. Shirley and Abed in NBC's The Community
9. Joanna and Julian in NBC's Deception
8. Veronica and Kevin in Showtime's Shameless
7. Bonnie and Damon in CW's The Vampire Diaries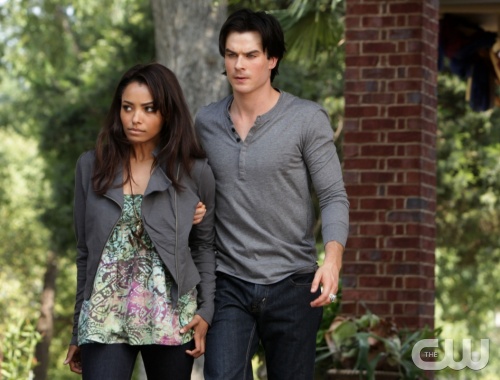 6. Naevia and Crixus in STARZ's Spartacus
5. Mindy and Danny in FOX's The Mindy Project (they know they want each other!)
4. Cassie and Charles in ABC's Lincoln Heights (ah, YA love :))
3. Isabelle and Shawn in USA's The 4400 (I hate that they cancelled this show!)
2. Angela and Shawn in ABC's Boy Meets World (I know this is an old one but they were so cute together!)
1. Olivia and Fitz in ABC's Scandal
**SPOILERS**
Oh, Olivia and Fitz. The most controversial couple on TV, but my #1 IR couple for 2013.  Yes, I know… as a romance author, I should be scandalized (pun intended :)) by this relationship. There's like 113 (well, maybe just 3) things wrong with this: he's President of the United States, has stalker tendencies, a murder (it's not what you think!), and married with children! But the chemistry between them is… electric. When these two get together, he's not the President and she's not a "Fixer"— they're just two people desperately and tragically in love. *sigh*
 Who would you add to the list?
—-
Find Lena's own irresistible interracial couples here:
Amazon | B&N | ARe | Kobo | Secret Cravings Publishing
When you get a chance, drop by some of the other author blogs to check out their lists, and just say hi. Have a great day!
Get your blog added to our Book Lover's Thursday 13 list. Send an email.
About the Author
Posts in the Past
Lena Hart writes sensual romances with a hint of mystery and suspense. A Florida-native, Lena currently lives in the Harlem edge of New York City. When she is not writing, she's reading, researching, or conferring with her muse.